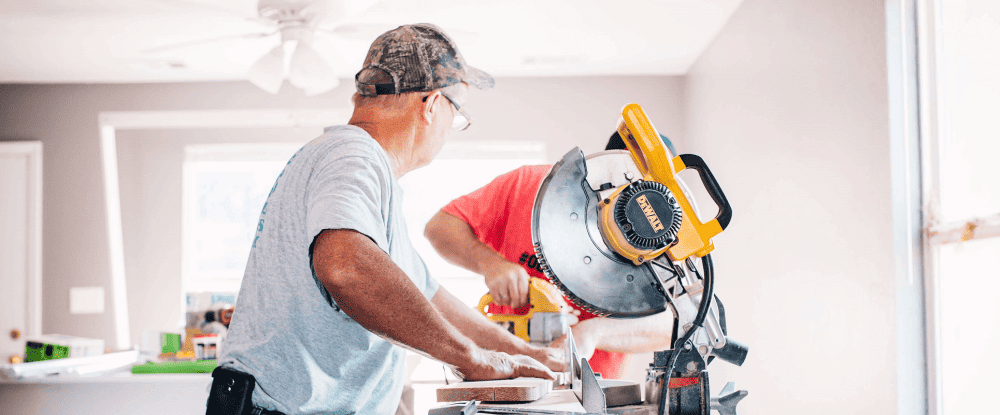 ---
Home insurance discounts with property updates
Home insurance is essential for every modern homeowner, with a good policy helping to protect your home and family from a range of adverse events. Also known as home and contents insurance, these policies are designed to repair or replace your home and belongings in the event of damage. In Ontario, a wide range of events is covered by these policies, including fire, smoke, theft, vandalism, and extreme weather. Changes to your home can affect the coverage provided, so it's important to be aware.
If you're involved in a renovation or thinking about updating your property, it's essential to pay mind to your home insurance coverage. While not all alterations will affect your policy, some projects may lead to an increase in coverage limits and have an impact on your premium.
Install a sump pump or back-water valve
Water damage is the leading property insurance claim in Canada, including Ontario. The Sewer Back-up Coverage Endorsement is designed to protect homeowners from water damage resulting from sewer backup incidents.
Sewer backup occurs when the sewer drains back into your basement. This can occur for many reasons, including a clog in the sewer line, an outdated sewer system, or an excessive rain event. A dedicated sewer backup endorsement covers you from water entering your home through pipes, drains, septic tanks, etc.
In order to reduce the chance of sewer backup incidents, there are measures which can be taken. These include the installation of a sump pump and/or a back-water valve, both of which can help to prevent unwanted water from entering your home. The added benefit is that most carriers would take these preventive measures into account and offer a discount on the policy premium.
Invest in home repairs
In order for an insurance company to determine the fair premium to charge, they must measure risk. Along with the location and age of your home, the condition of your property plays a central role in this calculation. There are things you, as a homeowner, can do to minimize potential damage to your home and reduce your premiums.
It is always prudent to keep you home in good repairs and to make the necessary repairs diligently. Most insurance companies would provide discounts with evidence of upgrades. While the list of potential property upgrades is almost endless, the following projects may lead to a premium reduction:
Upgrade your electrical wiring
Improve your heating and cooling system
Upgrade your plumbing and basement area
Invest in roof upgrades or replacement
Upgrade in drainage, including the installation of sump pump or back flow valve
Install a monitored security system
Theft is one of the primary reasons for filing a home and contents insurance claim. If you reduce the opportunities available to potential thieves, this offers another opportunity to reduce your premium.
While some residential neighborhoods have lower premiums due to their location, security systems and property upgrades can help to lower risk in any location. Homeowners who install an ULC monitored security system will generally qualify for an alarm discount policy.
Finding the right home insurance for your needs
As a homeowner in Ontario, you need to find the appropriate insurance coverage that meets your needs. With so many insurance companies operating across the province, comparing multiple providers is the key to effective coverage.
BrokerTeam is a leading insurance brokerage dedicated to the Ontario market. You can rely on local advice and trusted recommendations from industry professionals. Contact us today at 905-918-2611 for a home insurance quote or get a quick quote below: