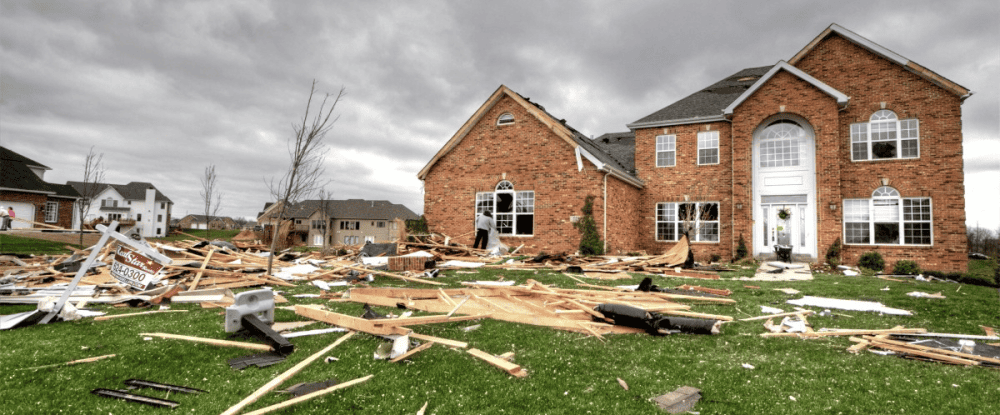 ---
A major storm can easily cause many accidents. If your home was unfortunately damaged, you should pay attention to the following important issues:
Things you need to do first
Shut the water supply if any pipes were damaged to prevent any more water damage.
If any electrical wires electrical systems, appliances, or gas lines are found to be damaged within an area,  turn the supply off until the relevant technician visit the site.
When cleaning up the site
When clearing rubble, please note that the collection arrangements for different materials are different. Some materials can be thrown out while others require special treatment. The amount of rubble can also be treated differently according to the local and municipal regulations.
List, photograph, or leave a sample for a variety of damaged materials (such as the floor) for insurance company reference.
If trees fall within the protected building area, the insurance company will usually be responsible for hiring a special person to clear the trunk and placing the broken branch of the branch on the front yard of the adjoining road. The owner will be responsible for the subsequent cleanup.
The insurance company will liaise with the insured person and agree on the relevant service contractor. They will also send their contact details to the insured.
Insurance claims
Insurance companies cannot immediately determine the details of the compensation after the incident based solely on the insured person's dictation or photographs. Their dedicated staff will be present as soon as possible to ascertain the details of the insured items and details.
As the insured items may have the maximum compensation limit or some of the damages may not be covered by the policy, you insured should try your best to avoid damages and deterioration under the conditions of safety and ability.
If the house is too damaged for you to stay safe at, you can stay at a hotel temporarily. The insurance company will usually be responsible for the relevant accommodation and reasonable expenses for daily life and you do not need to wait for the approval of the insurance company before checking into the hotel, but remember to keep all documents and receipts.
Remember that after a storm comes the calm.