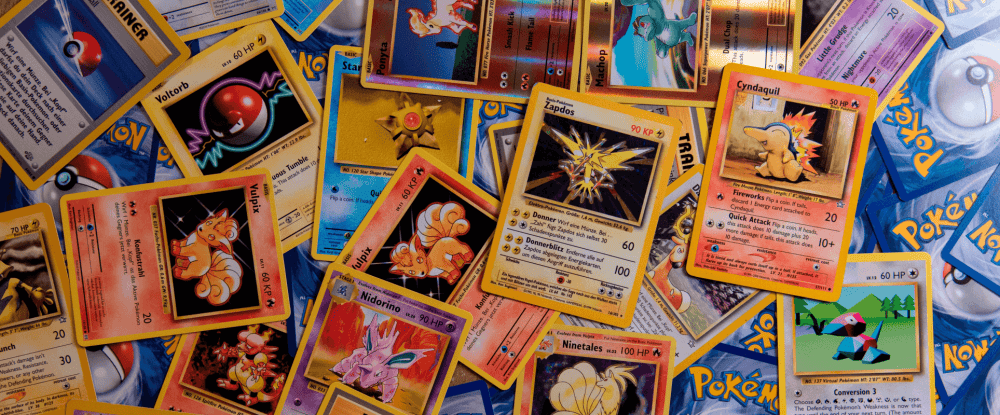 ---
The pandemic has brought many changes to our personal and professional lives – one of them being hobbies. With lockdowns forcing people to be stuck at home, many have decided to explore new hobbies or bring back old ones. From luxury watches to Pokemon cards, to vinyl records, to lego sets, collecting has been extremely popular in the past year.
More people are staying at home and with fewer places to spend money, the secondary markets for trading cards, sports apparel, figurines, coins, stamps and more have thrived. Recently, trading cards have been auctioned at an all-time high at record breaking prices. Regardless of what you're collecting, these possessions must be valuable to you – what better way to protect them than by insuring them?
Do I need Separate Coverage for my Collectibles if I have Home Insurance?
Home insurance may cover collectibles, but they typically have a low limit on the coverage. For art, jewellery, antiques and collectibles, home insurance policies usually have a sub-limit for those items. For example, if you have a home worth $1,000,000 with a $500,000 limit on your personal property, you might think that your collectibles that are valued at $100,000 would be covered because it is less than the limit on the personal property. Unfortunately, that is not the case because home insurance policies typically have sub-limits for each category. The standard limit for the average home insurance policy for collectibles is $1,000.
Typically, coverage for memorabilia and collectibles may be added onto one's home insurance; however, if you have collections that are large or valuable, it is worth considering purchasing separate coverage for them. Make sure that your collectibles are covered so that when you need to make a claim, you aren't blindsided. Review your policy with your BrokerTeam broker to determine your coverage.
What types of losses are covered under Collectibles Insurance?
Collectibles Insurance may cover loss due to fire, water damage, lightning, theft, accidental breakage, and more. Additional coverage may be added for specific types of collectibles.
How much does Collectibles Insurance cost?
Collectibles Insurance is generally affordable. The average cost is between 1 to 2 percent of the item you are insuring. This means that for a $10,000 item, it will cost approximately $100 a year to insure.
How do I determine the value of my collectible?
The value of your collectible is the current market price or purchase price that is based on receipts, appraisals, or current auction sales of that item. To get started on insuring your collectibles, you must document them and have it appraised. Insuring your collectibles will provide you with peace of mind and protection for your valuables that you treasure.
Contact a BrokerTeam broker today for more details about collectibles insurance or to determine if your collectibles are covered under your home insurance!