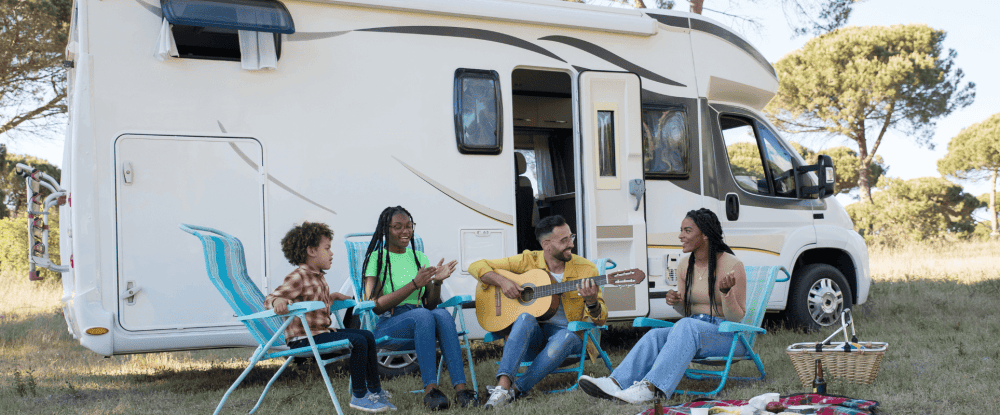 ---
Recreational equipment and toys, such as boats, cottages, ATVs, snowmobiles, RVs, camper trailers, and drones, allow you to explore the open water, hit the road, and take to the skies. These activities can create memories that last a lifetime and can be enjoyed with family and friends.
However, owning these items also comes with risks and potential liabilities. Accidents and theft can happen, and the costs associated with repairs or replacement can be significant. Additionally, there is always the possibility of injury or damage to other property.
Recreational equipment insurance is designed to protect you and your assets in the event of an accident, damage, or loss. Whether you're an experienced boat owner or a first-time RV buyer, understanding how insurance works for these items is crucial to protect your investment and ensure you're covered in case of an accident or loss.
Understanding the Basics
Recreational and toy insurance can be covered in two ways: standalone policy or as an endorsement added to an existing homeowners insurance or auto policy.
Standalone Policy
A standalone policy is designed specifically for a particular equipment and offers comprehensive protection. This type of coverage is tailored to the unique risks associated with the specific item and can be purchased separately.
For example, depending on the physical size and engine rating, boats insurance would need standalone coverage that provides comprehensive protection for the boat and its attached equipment. Similarly, RV insurance would be a standalone coverage that would provide comprehensive protection for the RV and its contents.
Endorsement
An endorsement, on the other hand, provides coverage for specific equipment within an existing policy, providing it qualifies to be covered in this manner. For instance, you might have a homeowner's policy that includes coverage for personal property, but you may need to add an endorsement to cover a specific item, such as a boats or camper trailers.
Special Markets and Regulations
There are special markets for insuring recreational equipment and toys, such as boat insurance or RV insurance. These policies offer coverage tailored to the unique risks associated with these items. They provide higher limits of liability and physical damage coverage, as well as specialized endorsements to address the specific needs of these types of properties.
For example, boat insurance may include coverage for equipment and accessories, towing, and fuel spillage liability. RV insurance may include coverage for personal effects and emergency expenses.
Recreational toy insurance regulations can differ from province to province. For instance, some provinces may have different boating regulations, such as mandatory safety equipment or licensing requirements. These regulations can affect the type and amount of coverage required. That's why it's recommended to work with an insurance professional who is familiar with the specific regulations in your area.
Pricing and Coverage Considerations
The price for coverage can vary depending on several factors, including the type of item, its size and market value, intended usage, and the type of coverage needed. For example, insuring a high-value sailboat can cost more than the typical personal watercraft. Similarly, a motorhome may cost more to insure than a camper trailer.
While the insurance cost is important, it should not be the only consideration when purchasing coverage. It's also important to consider the limits and deductibles of your policy. Higher limits and lower deductibles will generally result in a higher premium but can provide more comprehensive protection. So, finding a balance between cost and coverage is always the best approach.
Tips for Choosing Insurance Coverage for Recreational Items
Understand the specific needs and risks associated with your recreational toy. For example, due to water exposure, a boat will have different insurance needs than an RV.
Consider the value of your recreational toy and the potential costs of repairs or replacement in case of accident or damage.
Work with an insurance professional who is familiar with the regulations in your area.
Compare policies and coverage options from multiple insurance companies to find the best fit for your needs and budget.
Look for additional coverage options, such as higher liability limits, which can better protect you in case of damage to another person's property or injuries.
Read the policy carefully and understand what is covered and what is not covered.
Making an Informed Decision
Insuring your recreational items and toys provides peace of mind and protects your valuable investments, allowing you to enjoy them without worrying about the financial consequences of any incident.
However, with so many options and factors to consider, navigating the world of leisure, lifestyle and recreational insurance on your own can be challenging. A licensed insurance broker can guide you through the process, explain the coverage options available, and help you find the right policy that will fit your needs and budget.
Give us a call today for an insurance quote!