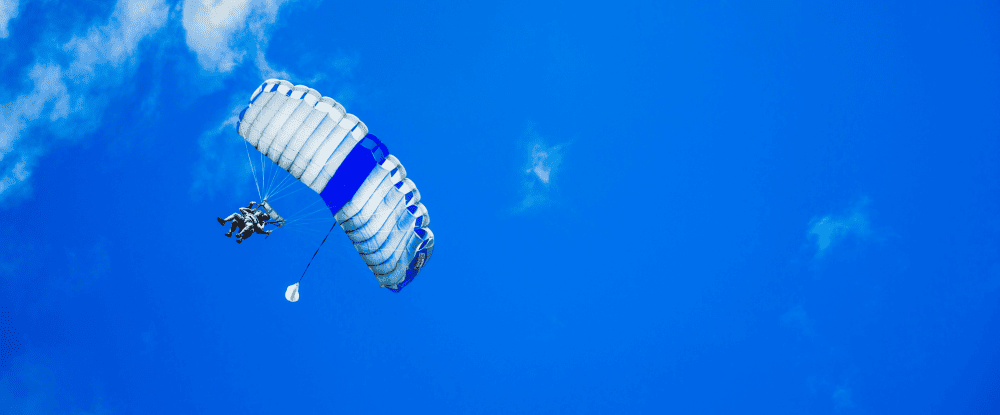 ---
Don't you love that feeling of excitement when you're packing for a trip? The thrill of exploring new cultures, trying exotic foods, and snapping those Instagram-worthy pics is what makes travelling so exhilarating.
But let's be real here: accidents do happen. And when they do, your travel insurance can be a lifesaver. We all know the typical travel insurance claims we always hear about, like trip cancellations, lost baggage, and flight delays.
But did you know that travel insurance can actually cover some pretty bizarre scenarios? We're talking about anything from extreme weather to snake bites!
Intrigued?
Well, buckle up because here, we will get to know some uncommonly known things about travel insurance that will blow your mind!
Not Getting Vaccination Shots Can Void Your Travel Insurance
Not getting vaccinated can have serious implications for international travel, potentially voiding your travel insurance and causing entry denial at borders. For instance, countries like Belize, Ecuador, Georgia, Guatemala, Slovenia, and Estonia require proof of vaccination or a negative COVID-19 test result for entry.
Unvaccinated travellers face restrictions, such as longer quarantine periods in Bhutan or being denied access in some countries. Therefore, having the required vaccinations and proof for your travel destination is paramount, as it can affect your travel insurance claims.
To best prepare, consult your general practitioner for the necessary shots and check with the embassy of the country you plan to visit for specific requirements. And remember, travel insurance policies are like snowflakes—no two are alike. So carefully review exclusions and levels of coverage and avoid complications.
Get Your Adrenaline Pumping With Extreme Sports Travel Insurance
Are you planning a trip full of high-octane thrills and spills? Then don't forget to pack your extreme sports travel insurance because you never know what can happen when you're pushing the limits. This insurance provides coverage for activities that standard travel insurance policies don't, such as:
Bungee jumping
Rock climbing
Skydiving
Canyon swinging
Canyoning and gorge walking
Hang gliding
White water rafting
With adequate coverage, you can enjoy your adrenaline-fuelled holiday with the peace of mind that you'll be taken care of if something goes wrong. Coverage includes medical expenses, repatriation, holiday cancellation, missed flights and connections, loss and theft, personal injury, and personal liability.
While travel insurance is essential for any trip, be aware that certain limitations and exclusions could invalidate your coverage. For instance, some sports insurance may have age restrictions for travellers. Also, reckless behaviour won't be covered. Thus, be mindful that some sports that seem mainstream to you may be considered extreme by your travel insurance company.
Pet Travel Insurance for Peace of Mind
Are you planning a trip with your furry friend but concerned about their safety and well-being during travel? Look no further than pet travel insurance! This type of insurance covers your pet's loss, injury, or death during transportation from Point A to Point B.
So, whether your pet is travelling by land, air, or sea, certain health risks exist, like motion sickness, stress, and unexpected injuries. Choose a licensed carrier with adequate pet travel insurance coverage when making transportation arrangements.
Remember that travel insurance doesn't cover pre-existing medical conditions or ongoing health problems caused by an incident mid-transport that develops over time. But if you opt for a comprehensive pet insurance plan, you can travel with peace of mind and know that your furry companion is covered in case of emergencies.
Travel Insurance That Covers Kidnapping? Yes, Really!
Travel insurance covering kidnapping may sound like something out of an action movie, but it exists! Known as Kidnapping & Ransom insurance (or K&R insurance for those in the know), it's specifically designed for business employees travelling to high-risk areas where kidnappings are more common.
This insurance protects corporations against the financial losses that could arise from extortion and ransom demands if an employee is kidnapped abroad. Kidnappers often target high-profile executives and employees, but K&R insurance can be a real-life superhero, covering expenses related to kidnapping, extortion, detention, and hijacking.
It's like having your own private negotiator to get you out of a tough spot!
And, while we hope you never need to use it, it's better to have it on your side just in case. So if you or your high-profile employees are travelling to dangerous areas, pay attention to the importance of K&R insurance for their safety and financial well-being. Stay safe, and always be prepared!
Coverage for a Tattoo Gone Wrong During Travel
Tattoos and travel go hand in hand for many adventurers looking to immortalize their memories. But sometimes, things don't go as smoothly as we hope.
Just imagine a situation where you're in a foreign country, eager to get that perfect tattoo. You find a shop and get your tattoo done, only to have a major allergic reaction after — ouch!
You will be lucky if you had the foresight to purchase travel insurance, as some policies cover such medical costs. And get this: eligible adventure activities (including tattoos) may be covered for medical expenses up to the policy maximum.
The moral of the story is: know the ins and outs of your travel insurance policy because you never know when a souvenir might become a bit more, well, memorable than planned!
Monkey Business? Travel Insurance Will Cover Your Luggage
Travel insurance can indeed save the day, even in bizarre situations like monkeys stealing your luggage! A couple in Bali experienced just that, and fortunately, their insurance company covered the loss.
Therefore, travel insurance, including baggage insurance, compensates if your belongings are stolen, damaged, or lost during your journey. Coverage levels depend on your provider and policy, and there may be limits for individual items, especially valuable ones.
So, when exploring the world, you can rest assured that travel insurance has you covered, even in the wildest scenarios! Get in touch with a BrokerTeam Insurance broker today for travel insurance customized for your trip.