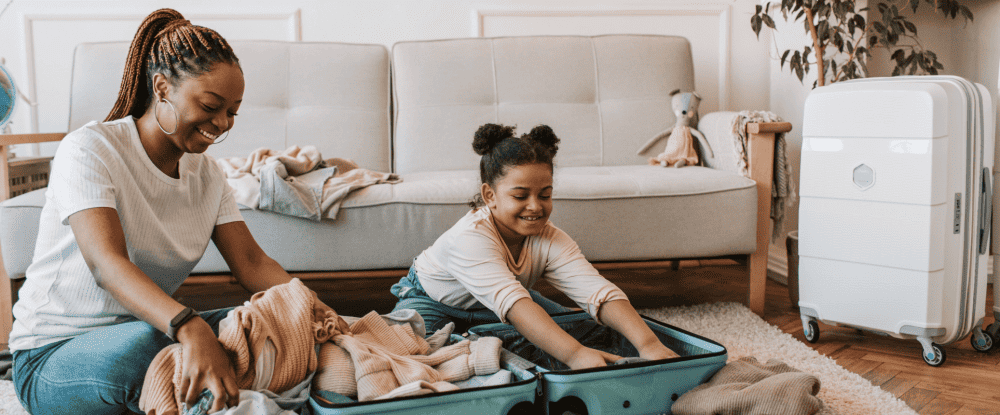 ---
Embarking on an adventure is always an exhilarating experience. Still, you should understand the various insurance coverages available while travelling. Travel insurance, provincial health insurance, and employee benefits uniquely ensure peace of mind during your journey.
Travel insurance offers protection from unforeseen costs and risks associated with travelling, covering anything from medical emergencies to loss of baggage. This type of insurance can even reimburse you for prepaid, nonrefundable trip costs when you cancel for a covered reason. Provincial health insurance provides coverage for medically necessary services but might be less extensive when you're travelling.
Lastly, employee benefits may include health, dental, and vision insurance as part of your compensation package, which can sometimes extend to travel coverage.
So, how do you ensure adequate coverage while traversing the globe or exploring your backyard?
Stick with us as we delve deeper into these insurance types, focusing on Ontario, Alberta, and Nova Scotia, helping you determine the best way to safeguard your health and wallet during your travels.
Travel Insurance
Travel insurance offers various types of coverage to protect you during your adventures. Four main types of travel insurance coverage include:
Trip cancellation and interruption. This coverage reimburses you for nonrefundable trip expenses if your trip is cancelled or interrupted for covered reasons such as illness, injury, or death.
Medical and dental coverage. This coverage reimburses medical and dental expenses while travelling, ensuring you receive proper care without incurring significant costs.
Emergency evacuation. This coverage offers reimbursement for emergency medical transportation if you become ill or injured while travelling and must be transported to a medical facility or back to your home country.
Baggage protection. This coverage provides reimbursement for damaged baggage, lost, stolen, or personal items, helping you recover some of the costs associated with such incidents.
Some policies might exclude coverage for high-risk pursuits like extreme sports, skydiving, or scuba diving. When planning activities, discuss with your insurance advisor as some coverage providers may be able to offer coverage extension.
To choose the right travel insurance policy, consider the following factors:
Policy length. Ensure the policy covers the entire duration of your trip, from departure to return, to avoid any gaps in coverage.
Destination. Verify that the policy covers the specific countries or regions you visit, as some policies may have geographical restrictions.
Required coverages. Assess your itinerary and planned activities to determine the types of coverage you need, such as medical, baggage protection, or trip cancellation.
Coverage limits. Check the maximum reimbursement amounts for each type of coverage to ensure they are sufficient for your potential expenses.
Pre-existing conditions. If you have any pre-existing medical conditions, ensure the policy covers them or offers a waiver for coverage.
High-risk activities. If you plan on participating in extreme sports or other high-risk activities, confirm that the policy provides coverage or consider purchasing additional specialized insurance.
By comparing policies from different providers and reading the details carefully, you can find the travel insurance policy that best suits your needs and gives you peace of mind during your journey.
Provincial Health Insurance
Coverage in Ontario
The Ontario Health Insurance Plan (OHIP) plays a crucial role in providing coverage for medically necessary services to Ontario residents.
Here's a quick rundown of what OHIP typically covers:
Visits to doctors
Hospital visits and stays
Laboratory testing in community labs or hospitals
Eligible dental surgery in the hospital
Eligible optometry (eye-health services)
Podiatry (foot-health services)
Ambulance services
Although OHIP offers essential coverage within Ontario, it's important to note that it has limitations when it comes to travelling. If you venture to another province in Canada and require emergency medical attention, OHIP will cover medically necessary services.
However, if you travel outside of Canada and need medical care for a situation that isn't considered medically necessary, OHIP won't have you covered. In these cases, you must invest in travel insurance that covers medical emergencies, legal protection, travel inconvenience, medical evacuation, personal accidents, and theft.
So, while OHIP provides a safety net for residents within Ontario, remember to consider additional coverage when travelling beyond provincial or national borders.
Coverage in Alberta
The Alberta Health Care Insurance Plan (AHCIP) offers essential medical coverage for Alberta residents. However, when travelling outside Alberta, AHCIP may only partially cover medical emergencies within Canada or abroad.
In these situations, securing travel insurance to cover unexpected events — including medical emergencies, travel inconveniences, personal accidents, and so on — is required.
Further, be aware that your travel insurance policy might not cover some activities, like extreme sports. Therefore, to guarantee sufficient coverage, explore supplemental plans from your employer, credit card companies, or private insurers and enjoy peace of mind on your adventures.
Coverage in Nova Scotia
The Medical Services Insurance (MSI) program in Nova Scotia covers medically necessary services, including doctor visits, hospital stays, and laboratory testing.
However, when travelling outside Nova Scotia, MSI might not cover medical emergencies. For example, if you require medical attention while visiting another Canadian province, MSI will cover emergency services deemed medically necessary but won't cover non-emergency situations outside Canada.
Consider travel insurance to cover medical emergencies, legal protection, and more in these cases. Be aware of exclusions, like extreme sports, and explore supplemental plans from employers, credit card companies, or private insurers to ensure sufficient travel coverage.
Employee Benefits
You might be considering relying on your employee benefits for travel insurance as an employee. Many employee benefit plans offer travel medical insurance as part of their package, covering medical emergencies while travelling outside your home province or country. When evaluating your employee plan, consider the following factors:
Out-of-country coverage. Ensure your plan covers international travel.
Coverage limits. Review any limitations on coverage amounts.
Pre-existing conditions. Be aware that some programs may exclude pre-existing conditions.
Coverage duration. Make sure you know how long your coverage lasts.
If your employee benefit plan provides adequate travel medical insurance coverage, it might suit your travel needs. For example, if you're travelling to Europe for a week-long vacation and your employee plan covers out-of-country medical emergencies up to a reasonable limit, you could rely on your employee benefits.
However, suppose your employee benefit plan falls short in any of the above aspects or you require additional travel insurance, such as trip cancellation or interruption insurance. In that case, you may need additional coverage to ensure adequate travel protection.
Conclusion
Understanding the differences between travel insurance, provincial health insurance, and employee benefits is vital when preparing for a trip.
Travel insurance provides comprehensive protection for unforeseen events, while provincial health insurance focuses on medically necessary services with limitations during travel.
Employee benefits may offer some travel coverage, but assessing their scope and limitations is essential. Thus, to ensure adequate protection, consider the factors we've mentioned above to get the right travel insurance policy for your needs. As always, contact a BrokerTeam Insurance broker and we can help you get the coverage that you need.