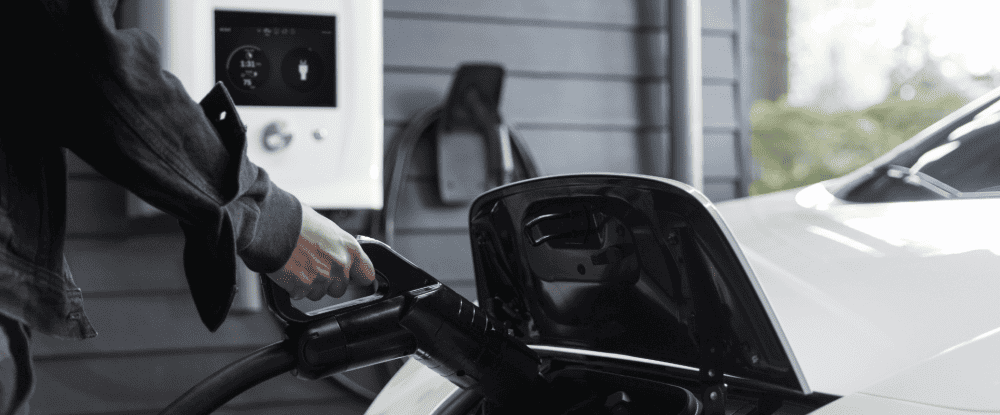 ---
Electric vehicles (EVs) require insurance, just like traditional internal combustion autos. You might think that EVs should be cheaper to insure because they are better for the environment, don't use fuel, and have advanced safety features.
EVs do have these positive attributes, but insurance is a nuanced issue. Some of the features of these autos make them attractive to insurance companies, but others add risks for insurers, which can lead to higher premiums.
Here is a closer look at EV insurance in Ontario.
Insurance Laws Are the Same for Gas, Hybrid, and Electric Vehicles
First, you should understand that electric vehicles are still subject to Ontario's auto insurance laws. All vehicles in the province need to have insurance coverage. If you lack coverage, you could be fined up to $50,000. Like gas-powered cars, EVs need to have a policy that offers at least third-party liability and property damage coverage and provides statutory accident benefits in the event of an injury on the road.
Since EVs are more expensive than their traditional counterparts, on average, you will likely also want comprehensive coverage to cover the cost of repairs or replacement if your EV gets in an accident, is stolen, or is damaged.
Though insurance requirements are the same for electric and gas vehicles, some unique features of EVs can affect insurance policies and premiums.
What Do Insurance Companies Consider When Underwriting Electric Vehicles?
There are two primary factors that insurers consider when looking at applications for electric vehicle insurance. One increases insurance premiums, while the other lowers them.
Advanced Features Add to Insurance Costs
Electric vehicles are generally more expensive than their internal combustion engine counterparts. This is because they have advanced systems that are more difficult and costly to replace. Also, electric vehicles often require specialized technical knowledge, so you cannot repair them at a standard auto centre. The only option is to repair them via the manufacturer or a technician trained by the manufacturer.
Batteries account for the higher price tag of electric vehicles, and if they get damaged during an accident, they can be expensive to replace. These power banks are typically only available through the manufacturer, so there are no third-party options to reduce costs.
The replacement cost, which is the amount to replace the vehicle if it is unrepairable after an incident, is typically higher for EVs because of their higher price tag. The limited availability of these cars can also cause higher insurance premiums related to the car's replacement cost.
Safety Features Can Lower EV Insurance Costs
At the same time, electric vehicles can have advanced safety and accident-avoidance features that can limit the odds of a collision and, therefore, lower insurance rates. Insurers look favourably on these systems for gas-powered cars, and EVs are no different.
Insurers often look at the Canadian Loss Experience Automobile Rating (CLEAR) to assess the safety systems in a vehicle. Cars with a higher CLEAR score can cost less to insure than similar autos with a lower rating. One problem is that many EV cars are just coming into the market, so there is limited data to use to create a safety rating.
However, not all EVs have the same advanced systems and safety features, so insurers will assess vehicles on a case-by-case basis. For example, the Tesla Model 3 is more expensive to insure than less-advanced EVs, like the Hyundai Ioniq or Chevrolet Bolt.
Finally, some insurers offer a discount for electric cars and gas-electric hybrids that can slightly lower the premium.
Do You Need Insurance for Your Charging Station?
One issue that EV buyers might fail to consider is the charging station. Electric vehicle owners typically opt for a home-charging station, which brings more power than a standard outlet, decreasing the charging time for the vehicle. Though the cars can charge on a standard outlet, these specialized systems make charging more convenient.
An electrician can install this system in your home. However, it will not be covered under your auto insurance policy. A home charger is typically considered as a permanently installed featured of your home and is covered under your regular homeowner's policy.
That said, this addition can increase your home insurance premiums. You can mitigate any safety concerns if you follow regulations by having a Licensed Electrical Contractor perform the job using certified products and materials.
Consider the Overall Costs
Electric vehicles may be slightly more expensive than regular cars and SUVs, depending on their features and systems. However, these autos also qualify for the Incentives for Zero-Emission Vehicles Program, which offers EV owners up to $5,000 in incentives.
If you combine the cost of powering your vehicle with insurance premiums and maintenance (the overall cost of ownership), electric vehicles often come out ahead. Drivers can save $1,000 to $2,000 per year in fuel and maintenance costs compared to an internal combustion vehicle. As fuel prices rise, these savings will be even more pronounced.
If you're looking for insurance for your electric vehicle, contact BrokerTeam today at 905-918-2611. We can compare different insurance companies for you to make sure you have proper coverage.