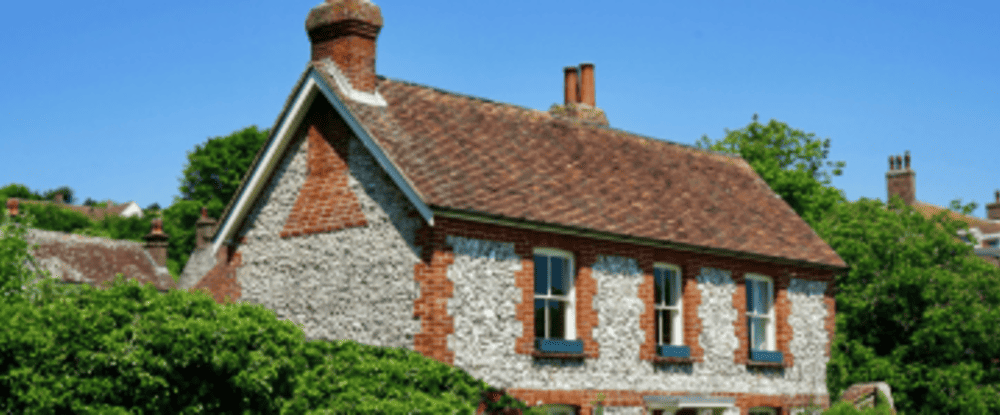 ---
In recent years, the housing market in Ontario has been booming. Not only are people buying newly-built condos, but also, more and more people are becoming keen on buying heritage buildings. This is why property buyers should be aware of the potential risks and have enough protection, whether the heritage building is purchased for personal use or as an investment.
Is Heritage Building Insurance different from regular Home Insurance?
Due to the fact that heritage buildings are at least several decades old, they are different from the relatively newer buildings in their structure and in the construction materials they're built from. The government also has specific maintenance regulations for such houses. This makes heritage property insurance a special case that is different from ordinary home insurance.
Peter Han, Associate Broker at BrokerTeam, pointed out that historical buildings are built and renovated using mostly out-of-stock materials. Thus, these buildings often require extra time and cost to reconstruct if something in the property gets damaged and needs to be replaced. In addition, due to the long restoration time, if a house is damaged and cannot be occupied during the maintenance period, residents will have to find accommodation elsewhere for a period of time. This leads to high costs and therefore requires special insurance plans to cover them. since the risk and maintenance costs involved are high, the insurance premiums of historical buildings are generally higher.
When applying for insurance, the insured must declare the house as a heritage building to the insurance company. The insurance broker would then conduct site visits to check the building's age, materials, special decorations, and other information records. After that, the broker would submit the information to the insurance company. Peter encourages the owner to take photos of special decorations for future reference if needed.
Insurance companies typically deal with historical buildings with extra care, paying particular attention to the state of water pipes, wires, roofs, sewage pipes, and air-conditioning of the property.
Do all insurance companies offer policies for heritage homes?
Each insurer has a different attitude towards heritage buildings with some companies choosing not to insure this kind of properties at all. Heritage buildings that have been regularly refurbished and properly maintained are easier to insure; conversely, those with poor maintenance and dilapidated utilities are harder to insure. Since these buildings have a higher risk, they have higher insurance premiums and more restrictions on coverage.
What to look for in a heritage home insurance plan
The potential buyer should consider insurance when making a decision to purchase a particular heritage house. Based on the unique circumstances and records of each home and location, experienced insurance brokers can provide professional guidance for the homeowner and explain the additional coverage to be considered for their property. The most essential of these extra coverage options are "replacement costs" and "guaranteed replacement costs". These options mean that in the event of an accident that requires replacement or rebuilding, the insurer will provide compensation for the replacement materials or any materials that are closest to the original quality. In addition, historic buildings may not meet the later building specifications or regulations and cause additional costs to be rebuilt to accommodate these regulations. And so owners of heritage properties should consider adding "bylaws coverage" to their insurance plans to cover these costs if they come up.
Peter himself has handled a claim regarding an eighty-year-old historical building in Toronto. This heritage building was very close to the street and was hit by a vehicle. The collision caused some of the external walls to collapse. Although the damaged area was limited, it was subject to the government's statutory construction laws and regulations. Because of this, the owners had to apply for permits from different government departments first and then commission engineers and contractors that hold special licenses to carry out the restoration. If it was just an ordinary building, it would have taken only about a month to get the project finished. As a result of the strict restrictions mentioned above, the results of this case took more than six months to complete. The policyholder of this heritage building ultimately had the entire wall repaired and paid for by the insurance company. Thanks to having the right insurance plan, the owners avoided paying quite a significant amount of money!

This article was contributed by:
Peter Han
Peter has been in the insurance business for over 20 years serving clients in several languages with all their insurance needs. Contact him today for more tips on home insurance.